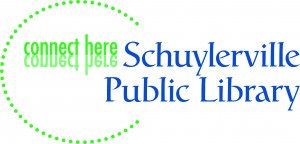 View/Download PDF of Job Posting

Library Director I
The Schuylerville Public Library is seeking an innovative, energetic and supportive leader who is community minded and has a strong commitment to public library service for the position of Library Director. Schuylerville Public Library is located in Saratoga County, which is one of the fastest-growing counties in New York State. Situated in a scenic, close-knit community, our library is 10 miles east of Saratoga Springs and 40 miles north of Albany in the Village of Schuylerville. The district is made up of seven towns and covers an area of 100 square miles.  The Schuylerville Public Library became a school district library in June of 2013. Because it is a public entity, the Library is subject to civil service and public procurement laws and regulations. The community is proud that the library has been counted among America's Star Libraries for the past four years in recognition for our service to our patrons.
The position is chief administrator in the Library.  The work involves carrying out broad policy as determined by the Library Board of Trustees.  Supervision is exercised over the work of a small staff.  The recently developed library strategic plan is available at https://schuylertrustees.wordpress.com/category/strategic-plan/  More details about the library are available on http://schuylervillelibrary.sals.edu/
FULL PERFORMANCE KNOWLEDGE, SKILLS, ABILITIES AND PERSONAL CHARACTERISTICS:  Comprehensive knowledge of library administration practices; comprehensive knowledge of modern library organizations, procedures, policies, aims and services; comprehensive knowledge of modern principles and practices of library science; thorough knowledge of applications of computer technology to library operations; ability to train and supervise library staff; ability to plan and coordinate the work of others; ability to exercise leadership and motivate others; ability to evaluate situations, meet people easily and work effectively with other community groups or government  agencies; ability to read and comprehend library research; ability to express clearly and effectively both orally and in writing to groups and individuals.
MINIMUM QUALIFICATIONS: A Master's Degree from a library school that is accredited by the American Library Association or registered by the NYS Education Department and two (2) subsequent years of satisfactory professional library experience in a library of recognized standing; or an equivalent combination of training and experience approved by the Public Librarian's Certification examination Committee of NYS Education Department.
CIVIL SERVICE: The position of Library Director I is a competitive position in Saratoga County Civil Service, an exam may be required.
This is a full-time position scheduled to work 40 hours per week, including some evenings and Saturdays. The starting salary range for this position is $38,000 and will be adjusted depending on experience and qualifications.
APPLICATION PROCESS  Please prepare a response that includes a cover letter, resume, three references, proof of an active public librarian certification issued by the New York State Education Department (NYSED) along with experience with working with public entities/volunteer boards, technology, and public relations.
Please email resumes/responses to jobatlibrary@yahoo.com 
The review of resume submissions will begin on July 22, 2015; we ask that you refrain from calling the library for details at this time.