Library of Things
Availability
---
Kits
Kits are available to borrow on either a 1 or 2-week loan.
---
Ballpit and Tunnel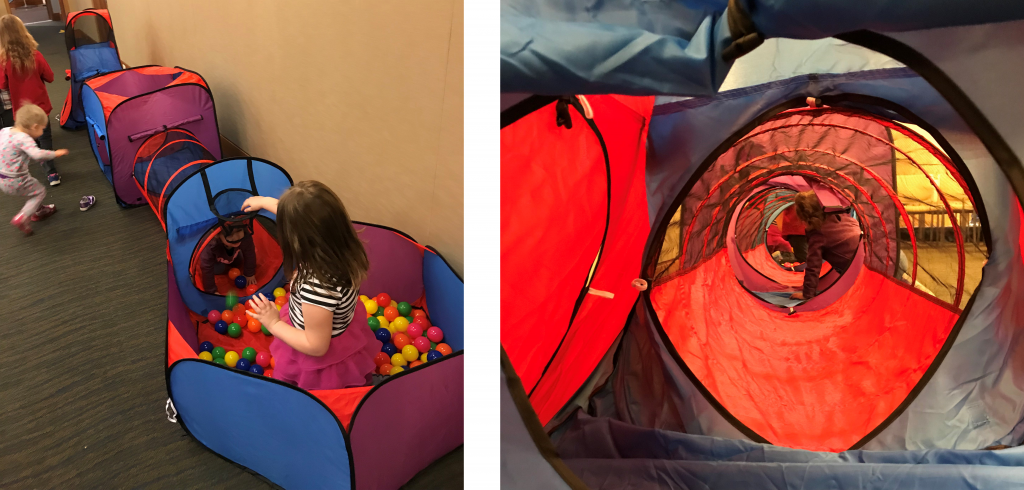 ---
---
Cubettos
Hands-on Coding for ages 3+
Teach coding logic without the need for literacy or screen devices.
Cubetto STEM bundle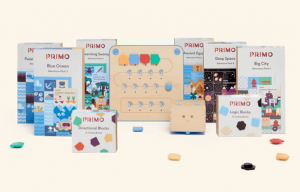 8 Cubetto Playsets
4 Big City Adventure Packs
4 Ancient Egypt Adventure Packs
4 Blue Ocean Adventure Packs
4 Deep Space Adventure Packs
4 Directional Blocks
4 Logic Blocks
---
Chromebooks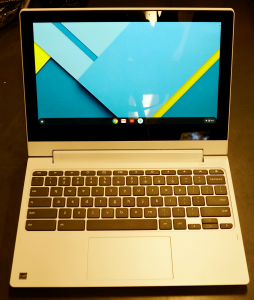 6 Chromebooks sent right to your front door
---
HotSpots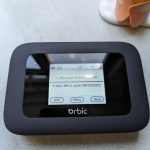 5G hot-spots. These are on the Verizon network with unlimited data. These offer the ability for you to have internet access but also offer access to patrons in remote locations.
---
Keva Planks

With 800 planks, several children can build together. Inspire collaboration and engineering at the same time. Engaging projects make hands-on learning, creating, and experimenting an everyday event. Give your students the gift they will remember for years.
Includes 800 super durable maple planks, four different laminated idea cards (8.5″ x 5.5″) packed with project ideas, teacher reference cards with dozens of open-ended KEVA challenges, ten balls, and 2 heavy-duty canvas storage bags.
---
Magna-Tiles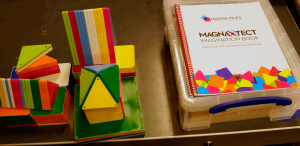 2 — Solid Colors 100-Piece Sets
32 Opaque and fun colors including squares (2 large and 14 small) and triangles (8 equilateral, 4 right and 4 isosceles)
Sparks hours of imaginative free play in children. Anything they can dream, they can create!
Develops math, science, spatial and tactile skills. STEM approved!
Safe, durable tiles made with food-grade ABS (BPA FREE) plastic-free of phthalates and latex
Imagination Book with many examples
Ages 3 years and up
Free Downloadable Resources: https://www.magnatiles.com/free-resources
---
Owl Hybrid Meeting Kits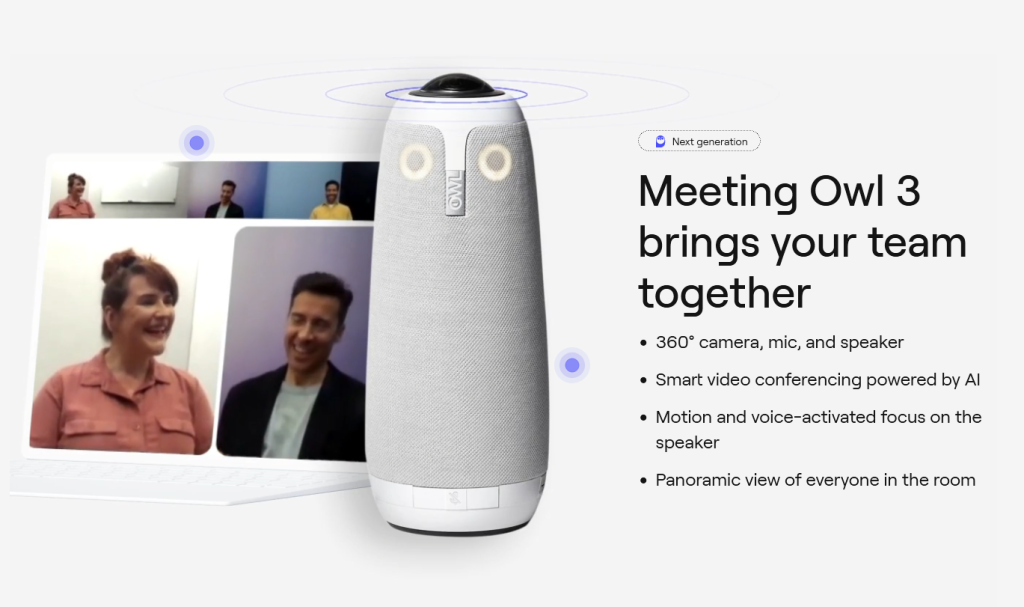 Create an immersive hybrid meeting experience in any space with the intelligent 360° camera, mic, and speaker that gets smarter over time.
For more info on what an Owl can do https://owllabs.com/products/meeting-owl-3
---
Lawn and Sidewalk Stencils
4 different stencils that can be used on grass, a hard surface or even snow!
Your choice of spray paint (Blue, Gold, White, Red, and Black)
*These stencils are quite large even when they are broken down, so currently they are not available through the delivery. If you want to borrow them you must come and pick them up.*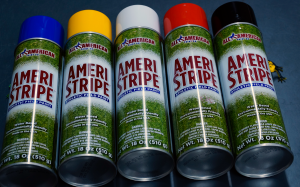 ---
Ozobots
Ozobot Classroom STEAM learning management system.
12 Ozobots
Markers
Code Poster
Educator's book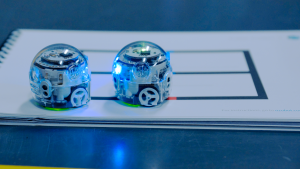 ---
Tegu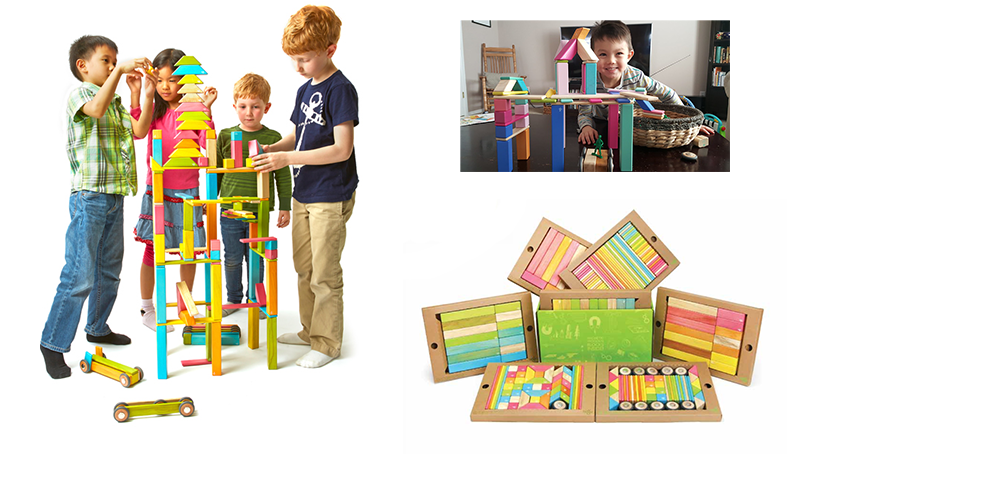 Magnetic Blocks
As toys have evolved, blocks have remained a staple. At Tegu, we've made a good thing great. By creating a magnetic wooden building system, the limitless possibilities of Tegu Blocks make playtime boundless.
Includes 240 blocks in 10 unique shapes:27 cubes, 32 tall columns, 20 short columns, 31 mega planks, 22 long planks, 56 short planks, 8 short angles, 12 triangles, 10 parallelograms, 22 wheels
---
Sensory Tiles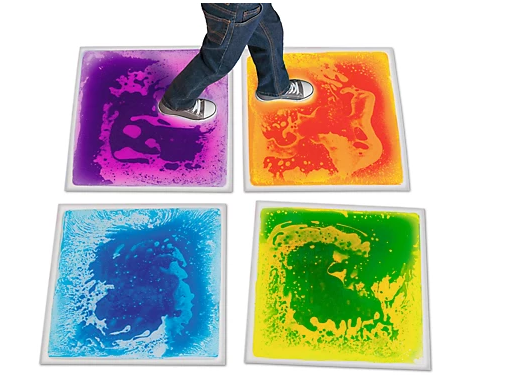 Sensory Tiles AKA Liquid Floor
Great for sensory storytimes or just turning the floor into lava or an ocean. Available in kits of 4 or 8.
---
StoryWalk®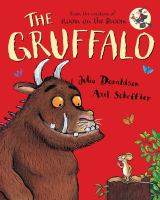 The Gruffalo by Julia Donaldson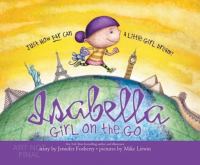 Isabella: Girl on the Go by Jennifer Fosberry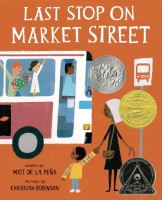 Last Stop on Market Street by Matt de la Peña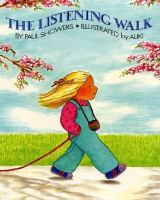 The Listening Walk by Paul Showers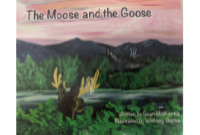 Moose and the Goose by Sean McKenna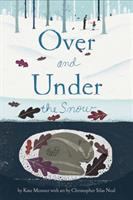 Over and Under the Snow by Kate Messner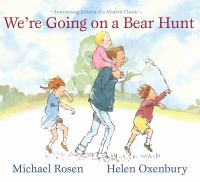 We're Going on a Bear Hunt by Michael Rosen