Farm-2-Library
The Southern Adirondack Library System has been working with two regional food distribution networks – the Comfort Food Community and Capitol Roots' Squash Hunger Program – to reduce food waste by rescuing food and sharing it through libraries located in rural food deserts. Begun as a pilot program in 2017 after a conversation with Glens Falls Hospital, the initiative was imagined as a way to address health disparities in areas where people depended on subprime groceries (think Dollar Stores and gas stations) for their shopping. When Glens Falls Hospital expressed difficulty reaching some communities – all of which had public libraries – SALS suggested that we leverage our trusted position to share local fresh food with our communities.
At the same time, SALS was looking to make inroads in providing adult literacy services and realized that we couldn't address literacy without also considering the wrap-around services needed by many adult learners. By providing fresh food, new people would visit our libraries and develop relationships that could lead to offering additional services.
Since 2017, the program has mushroomed to include ten libraries in three counties: Saratoga, Warren & Washington. Our second community partner, the Capitol Roots' Squash Hunger program, joined the initiative in 2021, allowing SALS to expand its reach. In 2020, the Farm-2-Library program shared more than 10,000 pounds of fresh food through five libraries. Two years later, we shared more than 38,000 pounds of fresh and shelf-stable food through thirteen libraries. We expect to continue to grow the program as we find additional community partners to support this work.
Our 2023 Participating Libraries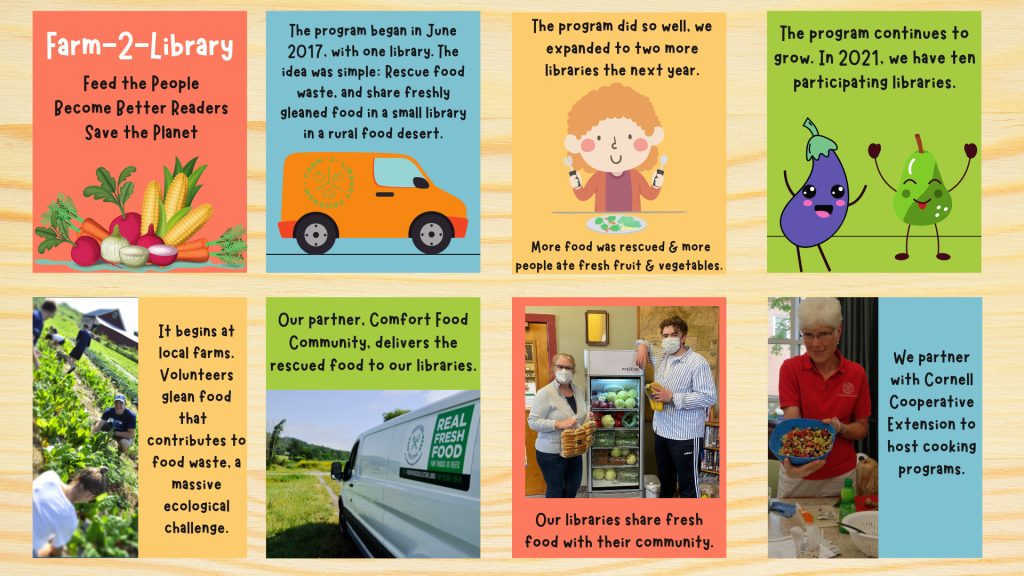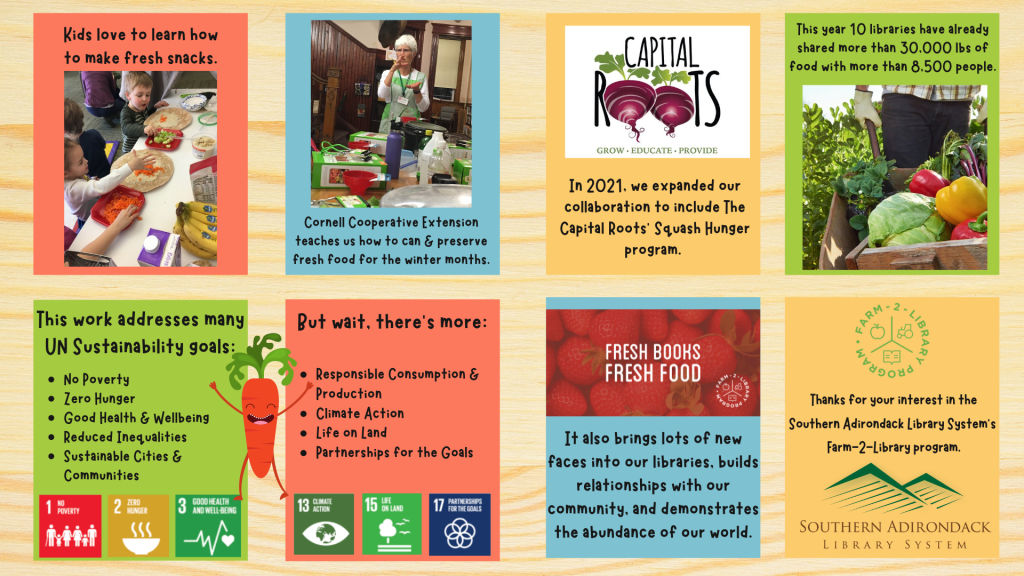 ---
Libraries Mean Business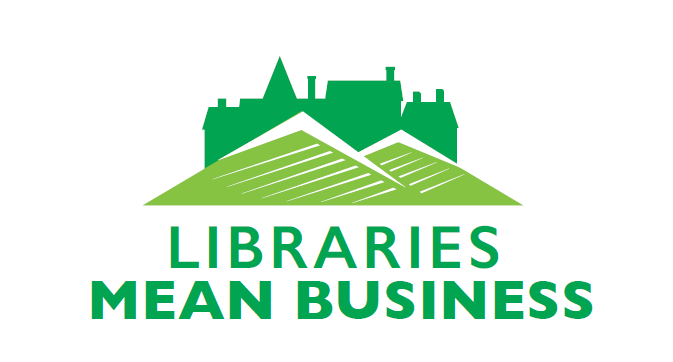 Since 2016, SALS's Libraries Mean Business initiative has supported small businesses and entrepreneurs. We provide public programs at member libraries, funding to train Notary Publics for each SALS's library, and a robust digital collection of business-related e-books and e-audiobooks on Overdrive
Outreach Advisory Committee
Members:
Erica Freudenberger, Outreach, Engagement & Marketing Consultant, SALS
Mary Beranek, Food Recovery Coordinator, Comfort Food Community
Jennifer Hurd, Director of the Round Lake Public Library
Johanna MacKay, Instructional Design Librarian, Skidmore College Lucy Scribner Library
Laura Scott, Non-Credit Program Support Specialist, SUNY Adirondack
Sabrina Herlick, Director of RCORP Implementation Grant, Adirondack Health Institute
Outreach to Prisons
We serve:
Washington Correctional (72 Lock 11 Rd, Comstock, NY 12821)
Great Meadow Correctional (11739 NY-22, Comstock, NY 128210)
Outreach to Jails
We serve:
Hamilton County Jail (South Shore Rd, Lake Pleasant, NY 12108)
Saratoga County Jail (6010 County Farm Rd, Ballston Spa, NY 12020)
Warren County Jail (1340 State Route 9, Lake George, NY 12845)
Washington County Jail (399 Broadway, Fort Edward, NY 12828)
More information on Coordinated Outreach Services in New York
Individual member libraries offer various options for the delivery of books & materials to patrons.
Please contact your local library today for more information about available services.
Visit our Directory to find your local library.
---