Learn about the Finch Robots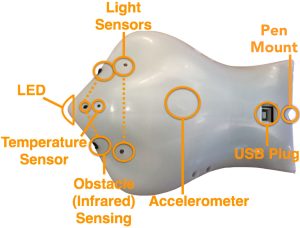 Getting Started
When setting up the Finch Robots and Chromebook for a program I would recommend setting up the laptops beforehand so that the attendees don't have to log into the computers & type the confusing password. Once that password has been entered you shouldn't have to enter it again unless you restart the Chromebook.
Looking for ideas for your program? Check here for beginner, intermediate, & advanced levels…
Looking for Printable Resources and more ideas Check here
This video will show you how to setup your finch robots with the chromebooks and show you how the coding works.
Inspire
Dancing Robots
Public Library and Public School working to gether to foster life long learning
Finch Story Telling
Finch Robot Art