There have been quite a few emails sharing quality e-resources, so many that it have become overwhelming.
We've tried to put together a list of quality materials that your family can use to both stay informed, educated and entertained during a very unusual time.
Publishers & Streaming Permissions for Online Storytimes
Here is a list of publishers and their statements on Recording/Streaming Story Times

Reference: Publisher Permissions for Online Read-Alouds and Storytime–As of March 18th
University, Washington College of Law, Program on Information Justice and Intellectual Property.    Reading Allowed: Fair Use Enables Translating Classroom Practices to Online Learning
Youtube link:  https://www.youtube.com/watch?v=Og0DgELl3_4
eBooks for Kids & Teens
Don't forget about SALON
https://salon.overdrive.com/library/youth
Library Closed – READsquared Can Help


READsquared understands the concern and uncertainty your community may be experiencing.
We wanted to share some ideas for utilizing READsquared to reduce unease during this time.
Create Missions to provide participants with fun activity ideas outside the library or school
Craft Reading Lists that link to eBooks in your catalog
Communicate with participants through in-system questions and notifications, bulk emails and SMS text messages
Participants can log reading and activities via the mobile website
Manage and run your reading programs remotely (anywhere with internet access)
Get an account for your library today: http://www.summerreadingnys.org/readsquared/
If you have question or need help please let me know.
Tumble Books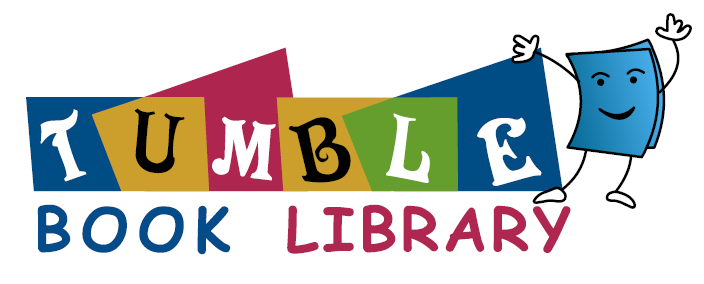 TumbleBooks' are easy to use, and feature unlimited access from home! You can read as many books as you want, when you want, and on any device. There are no check-outs, holds, or bulky downloads. Books are available instantly.
MyOn
www.myon.com:Free access to Renaissance myON digital reading resources for students and families during the current COVID-19 school closures. Students who are not already reading with their own personalized accounts to the myON literacy environment can log in through a single, shared account, to access this collection of curated resources.
What's available:
• The myON digital library—which includes thousands of authentic digital books, fiction and nonfiction, covering a variety of topics and themes
• Five daily myON News articles—which are written for students by journalists and reviewed by a child psychologist for age appropriateness
These resources are available 24/7 and can be accessed on any digital device that is connected to the Internet. Books from the myON digital library can be downloaded onto mobile devices for offline reading.
How to log into myON:
1. Go to: www.myon.com and click the login button at the top of the screen
Enter the following information on the login page.
School name: New York Reads
Username: read
Password: books
One More Story book of the day
DaybyDayNY is a website for young children and their families
Objectives
To reach families with young children throughout New York State, giving them something they can do together to foster skills, especially kindergarten readiness skills.
To remind families of the importance of reading and developing pre-reading skills in the youngest family members.
To provide important health and wellness information as well as information about exciting , educational activities for young families
To place a special emphasis on reaching all New York State residents by providing an accessible website.
To encourage families to visit their local public library for exposure to more books and developmentally appropriate activities.
Live Streams
Jarrett J. Krosoczka—author & illustrator
Every weekday at 2pm ET for at least the next few weeks, I'll host free webcasts for you and your kiddos.
https://www.youtube.com/studiojjk
Stimloa
Stimola Literary Studio, representing kid lit and YA authors and illustrators, will host livetreamed readalouds, craft activities, and drawing demonstrations between 9:00 a.m. to 4:45 p.m. EST with Matt Tavares, Ellen Hagan, Shannon Stocker, and many others.
Mo Willems
Mo Willems is doing daily doodles at 1 p.m. ET through the Kennedy Center, where he is artist-in-residence. It will be a mini drawing workshop, and he promises to show kids a little bit about his studio, too.
Grace Lin
Lin is also using her personal YouTube channel to help, recording herself reading her books—including Mulan: Before the Sword and When the Sea Turned to Silver—and doing some drawing demos.
Kate Messner
Children's author Kate Messner has compiled an extensive list of storytime and activity videos to her main website, each one starring a different children's book author and illustrator. https://www.katemessner.com/read-wonder-and-learn-favorite-authors-illustrators-share-resources-for-learning-anywhere-spring-2020/
Authors Everywhere!
A YouTube channel created and run by children's books writers and illustrators. Users will find workshops, readings, activities, art projects, writing games, and writing advice that will offer fun and creative distractions during potential school closures and quarantines. https://www.youtube.com/channel/UCowhHSUaWp3KJDcuI0nR0vw?view_as=subscriber
Scholastic Learn at Home:
Users can find fun educational lessons on the Scholastic website where new learning experiences are built around a story or video daily. For students in pre-k to 6th grade and up. https://classroommagazines.scholastic.com/support/learnathome.html
Storyline Online:
An award-winning children's literacy website that features videos of celebrated actors reading from children's books, including Viola Davis, Chris Pine, Annette Bening, James Earl Jones, Betty White, and more. Each curriculum was designed by a certified elementary educator that focuses on strengthening reading comprehension, and verbal and writing skills. https://www.storylineonline.net/library/
At Home Resources
Shelter in Space
Astronauts on the International Space Station live and work for weeks as part of a crew of six in a space about the size of a six-bedroom house, plus room for lots of laboratories. They are experts at this lifestyle, and they will be our inspiration for this program to connect those doing distance learning to the wonders of the Solar System. So imagine yourself as an astronaut, your home as a space station or a habitat on the Moon or Mars, your family as your crew, a walk outside as a spacewalk . . . the possibilities are endless!

This document will serve as a portal to resources available through SPIF, Cornell University's Astronomy Department and Carl Sagan Institute, NASA, and other organizations that focus on planetary science and space exploration.
https://docs.google.com/document/d/1ZROAe-SXawukwqt-rZdsuE3hKC-XB3PqrxjfpkJyIj8/edit