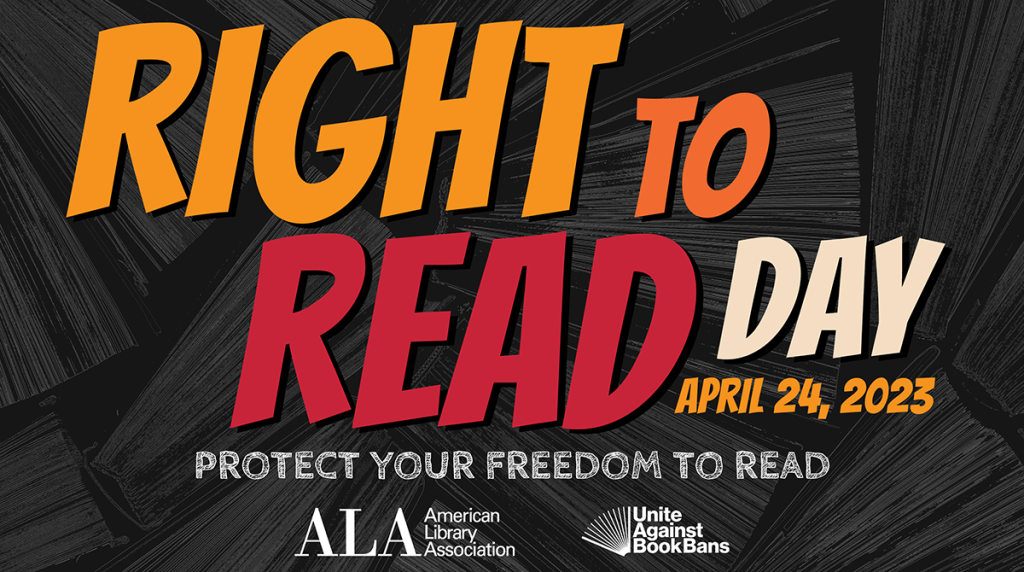 For more info visit here: https://uniteagainstbookbans.org/right-to-read-day
The Southern Adirondack Library is a cooperative public library system with thirty-four-member public libraries. Our strength lies in the autonomy of each library, which has an independent staff, boards of trustees, and policies reflecting the community they serve.
Each library has a board-approved community-based plan of service that guides the programs, collections, budget, and services each provides to its community.
The Southern Adirondack Library System believes diverse, accessible, culturally inclusive programming benefits everyone and is worthy of public support and funding. Individuals are encouraged to decide what programs they attend, and materials they borrow, and parents may choose to guide their children's viewing and reading. It is not up to individuals to decide what others may enjoy or find beneficial.
Public libraries oppose attempts to suppress library services, materials, or programs and celebrate the freedom of expression, the right to read freely, and the First Amendment. We have a professional obligation to ensure that all library users have free and equal access to the entire range of library services, materials, and programs.
We welcome everyone to visit their local library and connect with the wealth of information and resources available.
SALS is inviting you to a scheduled Zoom meeting.
Topic: April BOT meeting
Time: Apr 18, 2023 01:00 PM Eastern Time (US and Canada)
Join Zoom Meeting
https://us06web.zoom.us/j/83212253404?pwd=UXVGamFXcDBRL2o4Z1MralczTUFGUT09
Meeting ID: 832 1225 3404
Passcode: 581141
Per the policy of the board, videoconferencing will be used to enable attendance of trustees and public access to the open meeting. The public can view and/or participate in the meeting by clicking the Zoom link provided below.
Those attending via videoconference may engage in the same public participation or testimony as in person participation or testimony by contacting Pamela at pdelsignore@sals.edu.
Document and records to be reviewed at that meeting will be posted at www.sals.edu and available by request by contacting pdelsignore@sals.edu. The meeting shall be recorded, and the recording shall be linked on the library's website www.sals.edu within five business days following the meeting, and shall remain so available for a minimum of five years thereafter. The recording shall be transcribed upon request. Consistent with the Southern Adirondack Library System's mission to serve its community, the trustees' use of videoconferencing shall utilize technology to permit access by members of the public with disabilities consistent with the 1990 Americans with Disabilities Act (ADA). Questions regarding accommodations can be directed to pdelsignore@sals.edu and 518-584-7300 x201.