Executive Summary of SALS 2014 Survey Responses
Library staff and trustees were asked to complete a satisfaction and use survey as required by the SALS Plan of Service 2012-2016.  One hundred thirty people completed the survey (forty-three staff, sixty trustees, twenty-seven directors). Here are some of the survey highlights.
98.23% of the respondents are satisfied with SALS services.
99.12% of the respondents find SALS services to be valuable and relevant.
SALS services rated the most used and most valued: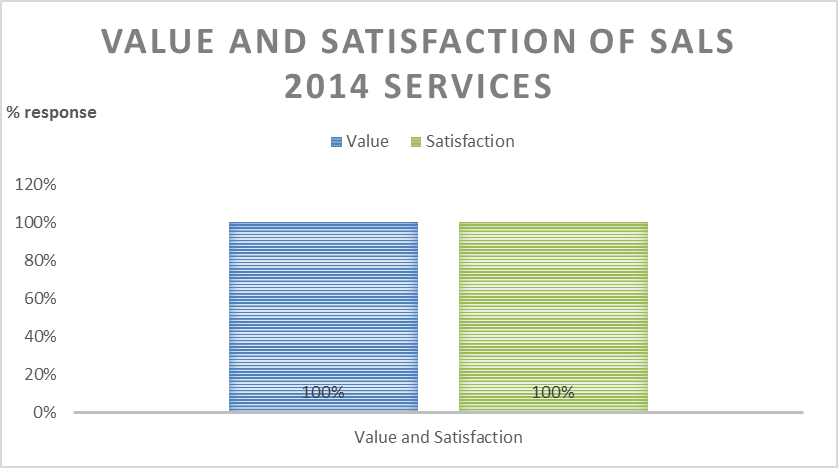 Delivery/Interlibrary Loan/Resource Sharing
Polaris/Automation
Central Library Services
Continuing Education and Consulting
SALS will continue to provide web based and/or face-to-face (your house or ours) consulting and continuing education to ensure all staff, volunteers and trustees receive the training they need to provide good customer service to their communities.
Continuing Education in 2016 will highlight strategic planning, orientation to SALS services, community based planning, early literacy, technology and social media, marketing and Polaris.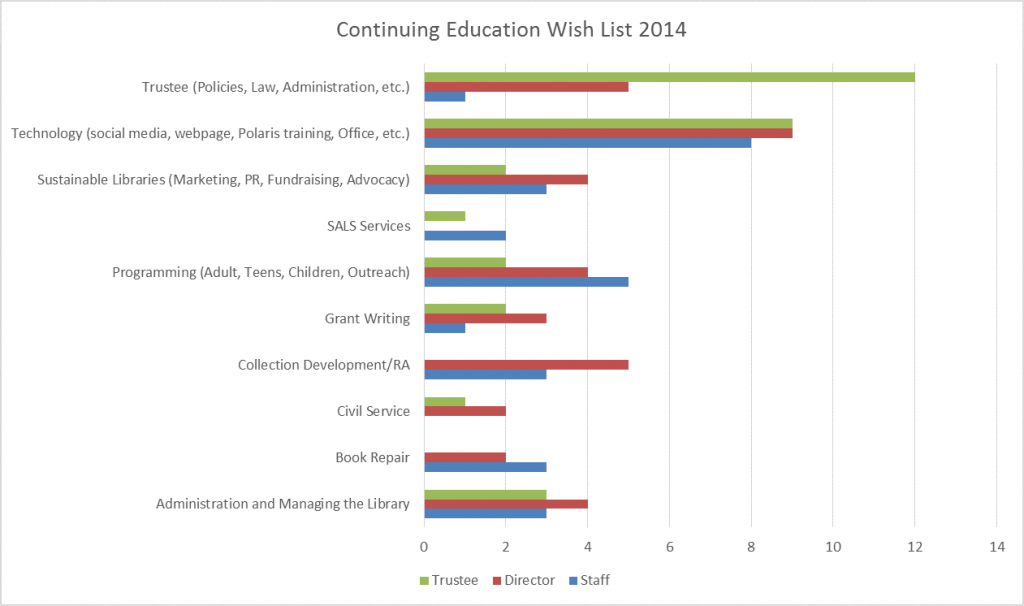 The full survey and responses are available here.
Remarks
The SALS Board of Trustees approved a new hire to assist member library staff in outreach services and marketing.
SALS and the Crandall Public Library purchased two consortium wide genealogy databases.
Crandall Public Library, working with the SALS member library directors, continues to support eContent for every library in our system.
Delivery services and resource sharing continue to be very important to the membership.
SALS staff needs to work harder to promote all SALS services to the membership – trustees, directors and front-line staff.
The Construction Grant and the Technology Challenge Grant continue to be popular and well received.  Excellent building improvements and new programs were generated by these grant funds.
The Joint Automation staff continues to be an invaluable resource to the membership.