Hello World–This Week In Tech & Youth Services
---
Summer Reading Program
Performers and Programs
The performers database is currently down.
Summer Reading Research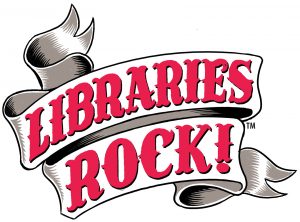 A research brief on summer reading and public library summer reading programs from the NYS Library. Includes an annotated bibliography
Why Summer Reading is important
Articles compiled by the Association for Library Service to Children.
Public Libraries and Effective Summer Learning: Opportunities for Assessment
A white paper from the Urban Libraries Council on summer learning and assessing its impact on your community.
Summer Reading @ NY Libraries
The online manual is now accessible on the CSLP website, and libraries should have received their USB drives in the NCLS delivery. If you've got your heart set on having the actual binder in front of you, there is one print copy of the 2018 manual that is barcoded and can be checked out. Just search "CSLP" or "Libraries Rock" in Workflows and place your hold!
Use this web site to find and share library programs for and with teens as well as to connect with others who plan, implement and evaluate teen programs. Programs featured on this site are those that align with the standards in YALSA's Teen Programming Guidelines. This site is funded through a sponsorship from Best Buy and a grant from the Dollar General Literacy Foundation. This site is moderated by an appointed group of YALSA member volunteers. For information about how to participate in the group, or for other questions, please contact YALSA at yalsa@ala.org
---
Ready To Read at NY Libraries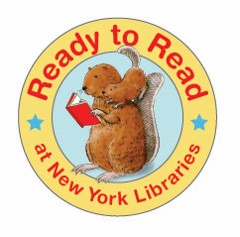 The Ready to Read at New York Libraries website provides a vast amount of resources for sharing information about this important early literacy initiative with libraries, library directors, trustees, community groups, and library partners. Some helpful tools that can be downloaded for distribution to these groups are the goals and overview.
---
Day By Day Calendar
---
Tumble Books
The State Library gave two presentations about the initiative at the NYLA Conference in November 2014.
Why Ready to Read at New York Libraries is a brief presentation (7 minutes) that can be linked to as part of a larger presentation about the initiative. Ready to Read at New York Libraries: Phase 2 could be used as a presentation tool to describe the program. You can download the PowerPoint for this presentation on the website (.pps version)
---
Engage NY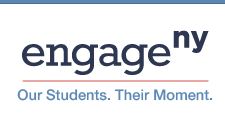 ---
Every Child Ready to Read
Every Child Ready to Read @ Your Library
The Public Library Association and the Association for Library Service to Children, have incorporated the latest research into a series of parent and caregiver workshops to provide public libraries with vital tools to help prepare parents for their critical role as their child's first teacher. These tools were developed by Dr. Grover C. Whitehurst and Dr. Christopher Lonigan, well-known researchers in emergent literacy, and have been tested and refined by library demonstrations sites around the country.
---
NYS Authors and Illustrators for Young People
NYS Authors and Illustrators for Young People
A collaboration of the School Library Media Section (SLMS) and the Youth Services Section (YSS) of the New York Library Association.
This directory is a compilation of authors and illustrators who currently reside in New York State. This is only as good or as current as you make it. Please make it useful by adding, subtracting, and changing information as necessary.