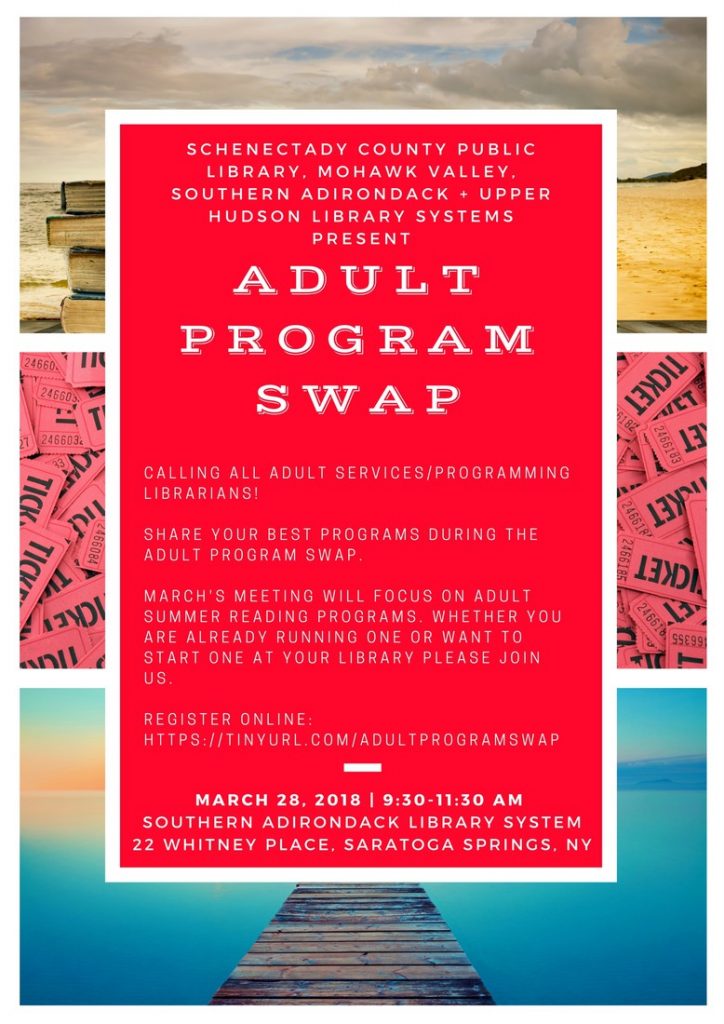 Wednesday, March 28, 2018
9:30 am – 11:30 am
Southern Adirondack Library System | 22 Whitney Place, Saratoga Springs, NY 12866
Calling all adult services/programming librarians! Share your best programs at the next tri-system Adult Program Swap.
Our March meeting will focus on adult summer reading programs. Whether you are already running an adult SRP or want to start one at your library, please join us.
Download and edit the program information template: https://tinyurl.com/SRPedition
Light refreshments will be served.