When:
01/20/2022 @ 2:00 PM – 3:00 PM
2022-01-20T14:00:00-05:00
2022-01-20T15:00:00-05:00
Introducing: Strategic Planning for Public Libraries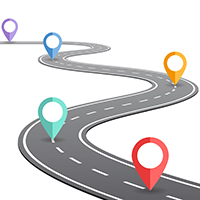 The Public Library Association's newly-released book, Strategic Planning for Public Libraries, provides a framework that libraries of all sizes can use as a basis for their strategic planning. The content is supported by research conducted across more than 200 public library professionals and in-depth interviews with more than twenty library directors and leaders throughout the country. In this free webinar, author Joy Fuller will introduce the strategic planning approach outlined in the book and provide a sneak peek into an important step in the planning process.
Strategic Planning for Public Libraries is available as an eBook or print/eBook bundle, and each purchase also comes with supplemental materials, including reusable templates, worksheets, and real-life examples.
Learning Outcomes
At the conclusion of this webinar, participants will be able to:
Understand the strategic planning framework and approach outlined in the Strategic Planning for Public Libraries book;
Navigate the book for various use cases and effectively use accompanying templates and worksheets; and
Start the strategic planning process by "planning to plan" and understand why this often-overlooked step is so important.
Who Should Attend
This free webinar is intended for library directors, administrators, and all public library staff who want to increase their understanding of strategic planning.
Panelists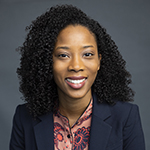 Joy L. Fuller (she/her) has more than a decade of experience guiding organizations—both public and private—through the strategic planning and implementation process. With a focus on the end-to-end strategic planning lifecycle, Fuller has helped global non-profits and institutions of higher education develop actionable plans that positively impact the communities they serve. In addition to authoring Strategic Planning for Public Libraries, Fuller has facilitated trainings for PLA's Inclusive Internship Initiative and presented as a keynote speaker during the PLA 2020 Conference in Nashville, TN. Currently, Fuller works in strategy and operations for Google. She holds an undergraduate degree from Harvard University (Cambridge, MA) and an MBA from Wake Forest University (Winston-Salem, NC).
Accommodations
This live webinar will be CART captioned in English (United States).
If you have a physical or communication need that may affect your participation in this webinar, please contact us at plawebinars@ala.org or 800-545-2433 ext. 5PLA (5752) at least two weeks prior to the webinar. Without prior notification of need, we may not be able to provide appropriate accommodations for the live event.
Archived Recording
If you're unable to attend this live webinar, an archived recording will be freely available typically within 1–3 business of the live event. Access to closed captions will be provided in the webinar recording.
Tech Requirements
This webinar will be presented using the Zoom platform. Please review Zoom technical requirements and support information, and test your connection.
Once you've joined the webinar, there are two ways to connect your audio: via computer (VoIP) or via telephone. No microphone is required. PLA works with its webinar platform provider to assure the highest quality audio is being delivered to attendees. However, variables over which PLA has no control—such as the speed of your Internet connection or traffic on your local network—can affect the end quality of the webinar audio delivered by your computer. Each webinar's audio is also available by telephone via a toll number, so we recommend you have access to a long-distance enabled phone as a backup in case you experience audio issues with VoIP. If you do encounter any problems during the webinar, you will receive a link to its archived recording within a week of the live event and can review anything you missed.
Contact
This webinar is presented by the Public Library Association (PLA), a division of the American Library Association (ALA).
PLA members make it possible for us to provide continuing education opportunities like this webinar at no cost. We thank our members for their continuous dedication to the advancement of the public library field and our association.
Questions about this webinar? Please contact us at plawebinars@ala.org or 800-545-2433 ext. 5PLA (5752).
NOTE: Due to high demand, we are accepting up to 1,500 registrations for this event, but only the first 1,000 viewers will be able to attend live. The webinar room will open about 15 minutes before the start of the event, and we recommend you arrive early.