COVID-19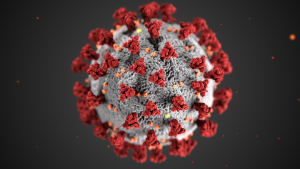 SALS is going to suspend delivery services on Tuesday, March 17, 2020. On Monday, totes will be dropped off at your library, but nothing will be picked up. SALS & JA staff are still here to assist you but most of us are working remotely.
OverDrive
OverDrive has removed all blocks for patrons.

If patrons are over the fine limit they will still be able to download book and
if patrons account are blocked because of the yearly address check they will still be able to download e-content

We encourage those of you with hoopla, cloudLibrary, Kanopy, freegal, freading, etc. to contact your vendors directly and have them remove blocks to accessing this content as a public service.
Polaris
We advise you to add your unexpected closure to the Dates Closed table in Polaris, since it is good to have the date recorded there. But, the issue is that adding a closed date when it happens for an emergency (e.g. snow date) doesn't change the due date for items that are already due on that date (after the fact), and overdue fines will be calculated based on that original due date. 
When the closed date is entered, and then patrons return items that were due before that date, they will not be charged for that date.  For example, an item was due on 1/23, and 1/24 is entered as a closed date, and the item is returned on 1/25, then the patron is charged only 1 day for an overdue (for 1/25; 1/24 becomes a 'free' day). 
If the item was due on the closed date, and the patron either returns or renews the item on the day following the closed day, he/she will still be charged one day for overdue fines, even if you have added that closed date to the Dates Closed table. For example, an item was due on 1/24, and 1/24 is entered as a closed date, and the item is returned on 1/25, then the patron is still charged 1 day for an overdue. This is the scenario that causes the most issues.
Staff can handle most of the fallout from an unexpected closed day(s) by:
The day following the closed date, the library can:

a.  Check everything in with one (or more) free day(s).
b.  If/when patrons call in to renew items that were due the day before, they can waive the one day fine while renewing.  

There is nothing we can do for renewals from the PAC; if the patron with an item due on the closed date renews from the PAC the day after, he/she will be charged 1 day fine.
The week following the closed date, staff can respond to patron complaints about fines/renewals on a case-by-case basis and waive fines accordingly.
Please be advised that you may experience extended wait times for requested library items due to staffing issues or library closures in the coming weeks as a result of the COVID-19 pandemic.
Lending Library
SALS lending library will be suspending services for the near future.
Four Phased Reopening Plan: 


REOPENING:
Governor concerned about second waves due to reopening too quickly or without a responsible plan.  As of today, May 4, 2020 - 1:19 pm unsure of when the state can reopen or how.
Look at the date including:
Quantifiable formula based on % and rate of hospitalizations + diagnostic testing rate + contact tracing = R/T - 1.1. 
 
If R/T manageable, then reopen businesses in phases. This will increase the activity level while keeping an eye on transmission rates.  If R/T goes above 1.1, then stop or slow the reopening.


Core factors determining when certain regions can reopen include monitoring new infections, healthcare capacity, diagnostic testing capacity, and contact tracing capacity. 


CDC guidelines for reopening: 
Regions must have at least 14 days of decline in total hospitalizations/deaths on 3-day rolling basis.
Cannot have 15 new total cases or 5 deaths on 3-day rolling basis. 
Fewer than 2 new cases per 100k residents. 
Regions must have at least 30% total hospital and ICU beds available.
Hospitals must have at least 90 days of PPE stockpiled.
- PHASE I: construction/manufacturing/some retailers with curbside pick-up. 
- PHASE II: professional services, finance/insurance, real estate, etc. 
- PHASE III: restaurants and hotels.
- PHASE IV: arts/entertainment/recreation, education. 

Businesses must develop their own safety precautions in compliance with new social distancing standards.
Regions must put together a "control room" to make decisions on reopening based on data.
If regions want to reopen on May 15th - local leaders should be able to meet opening guidelines.
CDC recommends 30 tests for every 1,000 residents
Extension of the order until June 6th


Suspension of law allowing the attendance of meeting telephonically or other similar service: Article 7 of the Public Officers Law, to the extent necessary to permit any public body to meet and take such actions authorized by the law without permitting in public in-person access to meeting and authorizing such meetings to be held remotely by conference call or similar service, provided that the public has the ability to view or listen to such proceeding and that such meetings are recorded and later transcribed

NY Pause: Governor Cuomo has directed the state nonessential workforce to continue to work from home through May 15th.
In-person workforce restrictions, which have been implemented through various executive orders are also extended until April 15th.
Statewide school closures are extended by two weeks until April 15.
For a comparison of virtual meeting tools and info on patron privacy please visit this page
Aid, Relief, Programs & Information
Mental Health, Well-Being & Stress Relief
On Saturday, March 7, 2020, Governor Cuomo declared a state of emergency as the reporting of cases of COVID-19, more commonly known as the coronavirus, began to rise. Locally, we know of several confirmed cases in Saratoga County.
Public libraries have a critical role to play in sharing information and resources related to this public health crisis. At this point, the priority is to remain calm, be informed and share what we know with the public, and reduce opportunities for transmission. While we cannot control COVID-19, we can regulate our response to it, and be thoughtful about how we interact and have contact with others, be sure to take ample preventative measures (wash your hands!), keep ourselves healthy, and self-quarantine if we are sick.
The World Health Organization designated COVID-19 a Public Health Emergency of International Concern on January 30, 2020.
COVID-19, commonly known as the coronavirus, causes a range of respiratory illnesses that can be particularly dangerous to senior citizens and people with compromised immune systems and underlying health conditions. The main difference between the flu and COVID-19 is the speed of transmission – the coronavirus has a longer incubation period, which can last up to 14 days from the time of infection to the appearance of symptoms. The virus may be transmitted by people who do not display symptoms, which makes it difficult to track. COVID-19 spreads relatively through pathogens in the air, in respiratory droplets. Symptoms include fever, cough, difficulty breathing, and shortness of breath. According to the World Health Organization, there are currently no vaccines for COVID-19.
The CDC's test to determine whether an individual has contracted Coronavirus is, at this time, only available at a laboratory that the CDC has designated as qualified. It is unclear whether testing will be made available to most health care practitioners; the CDC has indicated only that it will soon "share these tests with domestic and international partners." New York has asked the CDC for authorization to test in-state, rather than requiring samples to be sent to the CDC's headquarters in Atlanta, Georgia. New York is also creating its own test for COVID-19. (Source: The National Law Review)
Tracking the Testing
*Data gathered from the COVID Tracking Project
New York State Department of Health COVID-19 Tracker
Hotline for Testing Questions
NYS Department of Health COVID-19 Hotline –  (888) 364-3065.  Call this number if you are inquiring about testing.
How should my library prepare?
First, take a deep breath. Remain calm. Focus on what preventative measures you can take to keep your community healthy. Some best practices include:
Social distancing (practice your introvert superpowers). Stay at least six feet away from people who are sick. At the library, consider removing some chairs or shutting down some computers to provide more space between patrons.
Familiarize yourself with your library's policies and procedures regarding health outbreaks.
Keep the library stocked with tissues, soap, paper towels, alcohol-based hand sanitizer, and disposable wipes.
Check on elderly patrons and colleagues.
Review and update policies about closing the library.
Communicate clearly with colleagues about any projects in case you or someone you caretake gets sick and you have to remain at home.
Promote digital resources – ebooks, e-audiobooks, and streaming services can be used by people who may be quarantined or choose to self-isolate.
Make provisions for patrons who may not have computer access at home.
Remain home if you are sick. If you do go out, consider wearing a face mask to reduce transmission of the disease.
Wash your hands thoroughly, with soap and water, for at least 20 seconds. If you can't wash your hands with soap and water, use an alcohol-based hand sanitizer with at least 60% alcohol (vodka will not do the trick).
Provide clear signage about handwashing, and protocols for keeping healthy.
Cover your mouth and nose if you are sick, or when you cough or sneeze.
Avoid touching your face. We know, it's hard. Keep your fingers away from your eyes, nose and mouth.
Clean and disinfect frequently touched objects and surfaces – including doorknobs, keyboards, light switches, and phones. Here is a CDC page on How to Clean, it is important to note the difference between cleaning, disinfecting, and sterilizing.
Do not shake hands. Practice your bow or curtsy.
Consult your library's Business Continuity Plan. If you don't have one in place, now's a great time to think about creating one.
If you have not already, schedule a flu shot to provide protection to your immune system (it will not prevent COVID-19).
Minimize large gatherings of people. When possible, host virtual meetings.
Reach out to your county health department.
Get plenty of sleep, eat well, exercise, and drink lots of water.
Don't be racist. COVID-19 was not generated from any race, ethnicity, or nationality.
For more information about what to do at work, check out these resources:
Virtual Programming Tally Sheet
Sample Policies
What if someone appears to be sick?
Use this opportunity to communicate, both internally and exterally, messages encouraging patrons not to use the library facility if they are experiencing symptoms of infectious disease (e.g. signage, email newsletters, etc.). Ask patrons to follow common public health advice (e.g. good cough and sneeze etiquette, hand washing). 
Do not approach or target any individual patrons or groups of patrons exhibiting symptoms of respiratory illness and ask them to reconsider their use of the library. There are many non-contagious conditions that may cause a person to display symptoms. 
Hotline for Testing Questions
NYS Department of Health COVID-19 Hotline –  (888) 364-3065.  Call this number if you are inquiring about testing.