BARD & the Services of the Talking Book and Braille Library
April 10, 2018
9:30 am-11:30 am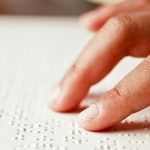 Presented by Shawn Lemieux, Senior Librarian, TBBL.
Upper Hudson Library System
28 Essex Street
Albany, NY 12206
518-437-9880
The 2017 annual report had a new question this year: Is your library a member of TBBL? We want to make it easy for you to say, yes! Please join us for an introduction to TBBL (Talking Book and Braille Library) and BARD (Braille and Audio Reading Download), and learn about free services for people who need physical and visual options for reading. Discussion will include the TBBL application and certification guidelines and additional referrals and resources. There will be a demonstration of the equipment and options for using BARD, BARD Express, BARD Mobile, third party players, and an opportunity to try out the devices and ask questions.