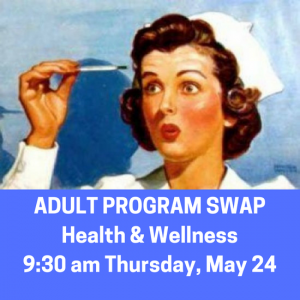 Yoga (goats optional). Meditation. Walking book clubs. Libraries are playing a role in helping their communities live healthier lives by offering a wide variety of health and wellness programs. Find out more about what neighboring libraries are doing — and share your own programs — at the next tri-system Adult Program Swap, from 9:30 to 11:30 am on Thursday, May 24, at the Upper Hudson Library System.
Be sure to download and edit the program information template: https://tinyurl.com/programswaptemplate so we can share our good work.

Registration is required; reserve your spot today. If you'd like to carpool, contact Erica.
Coffee and light refreshments will be served.